A preview of our Training Manual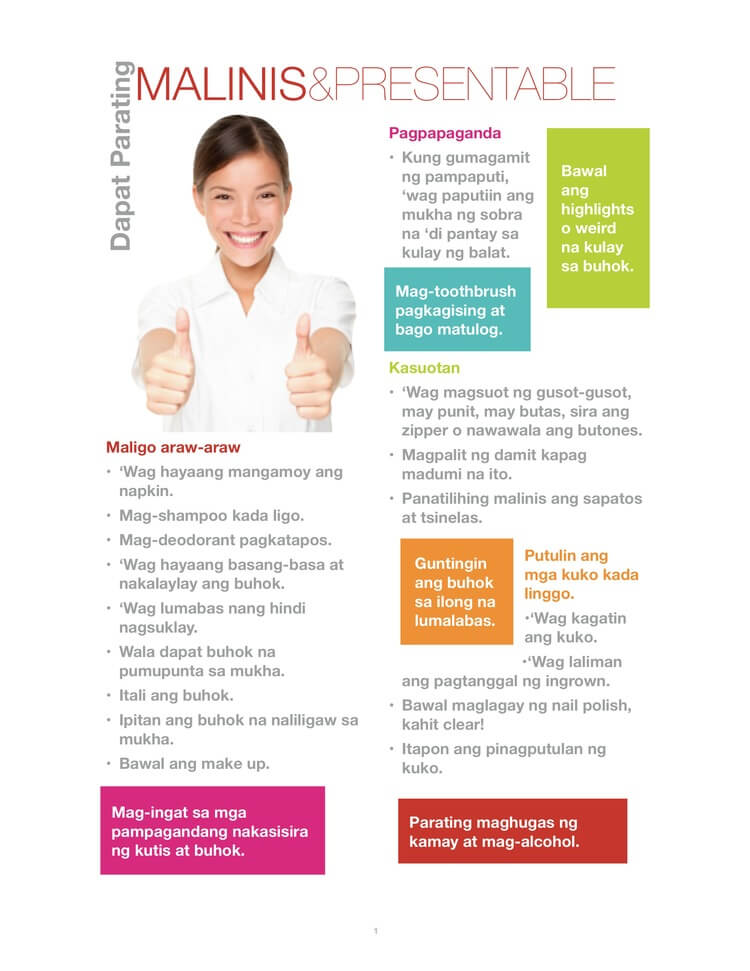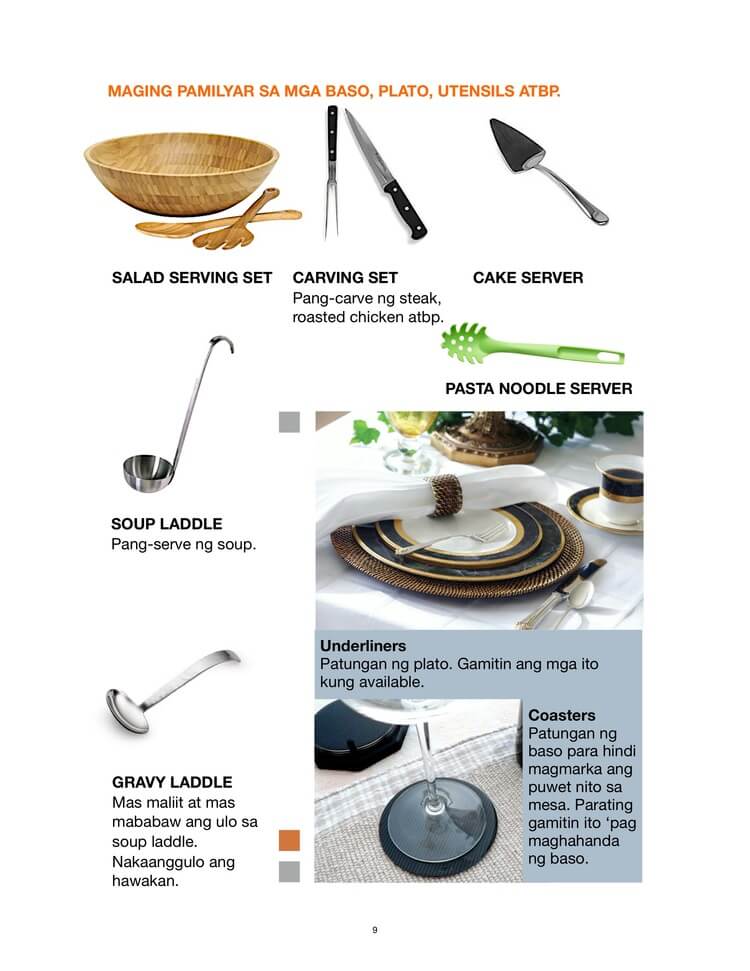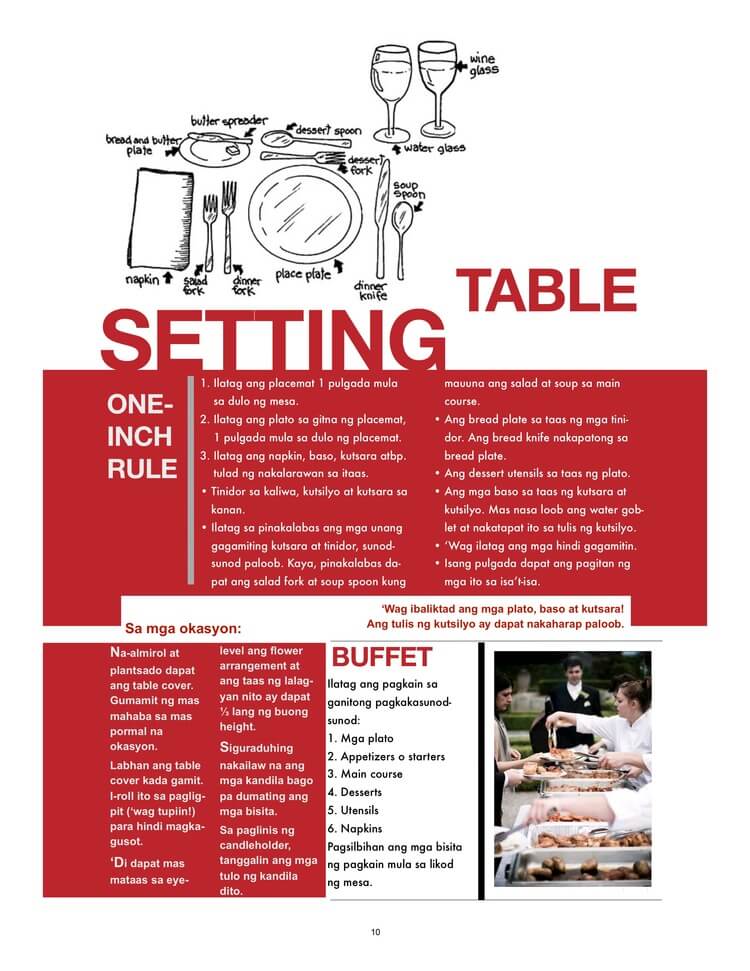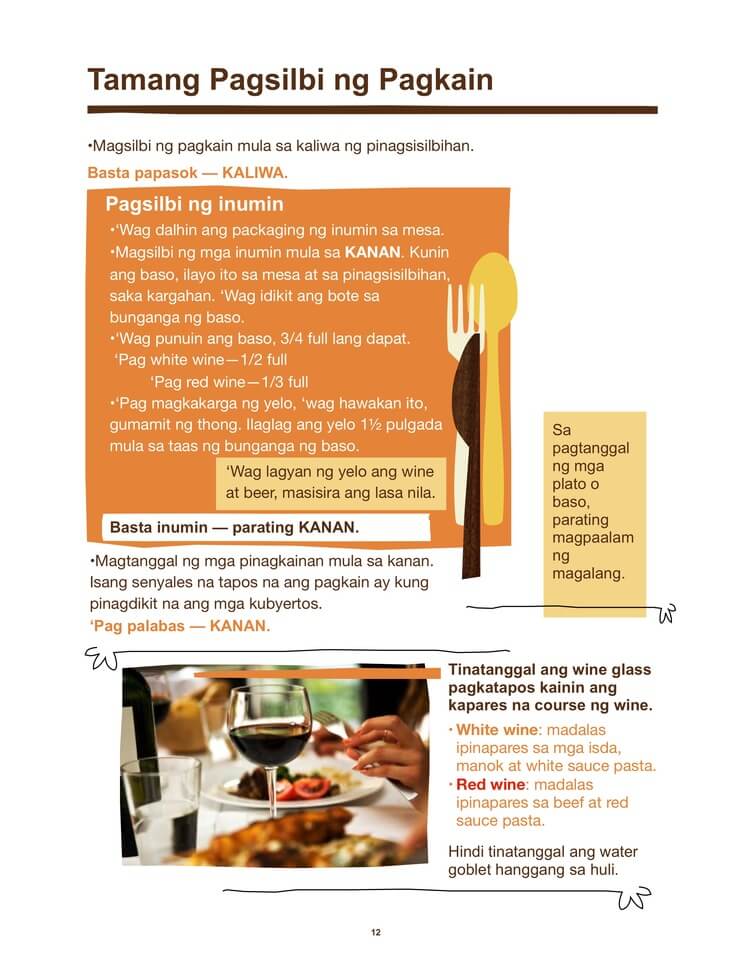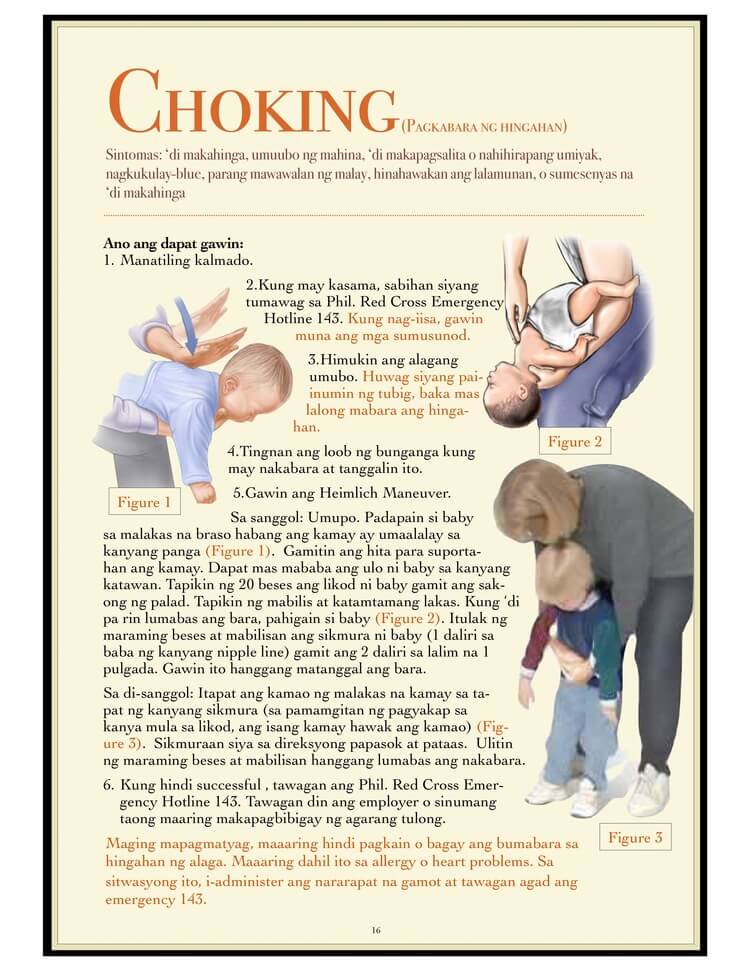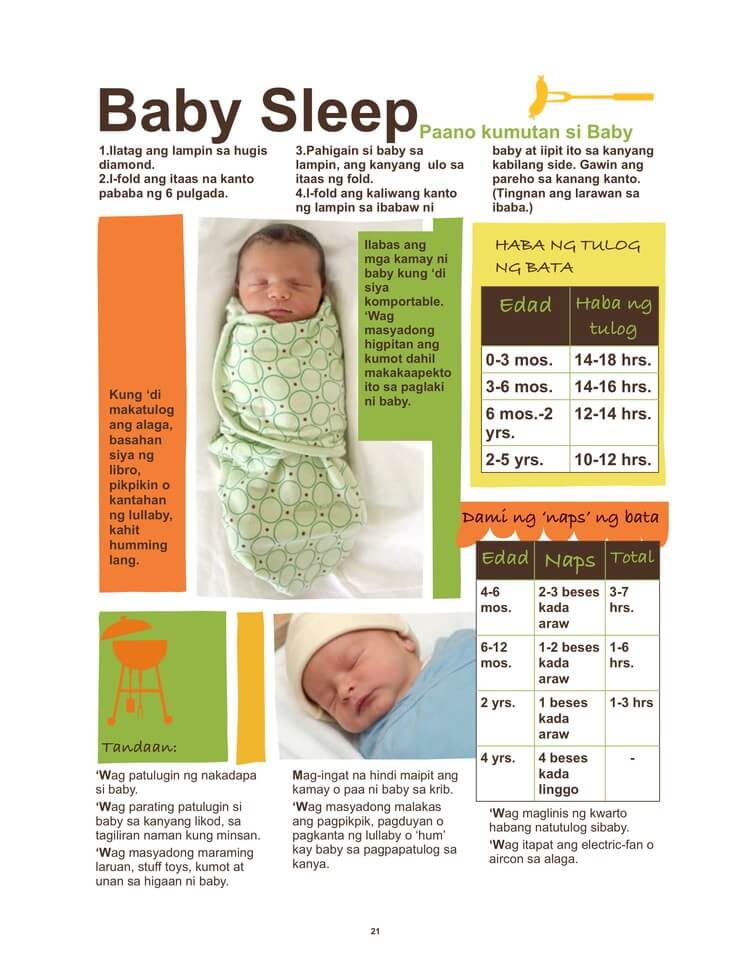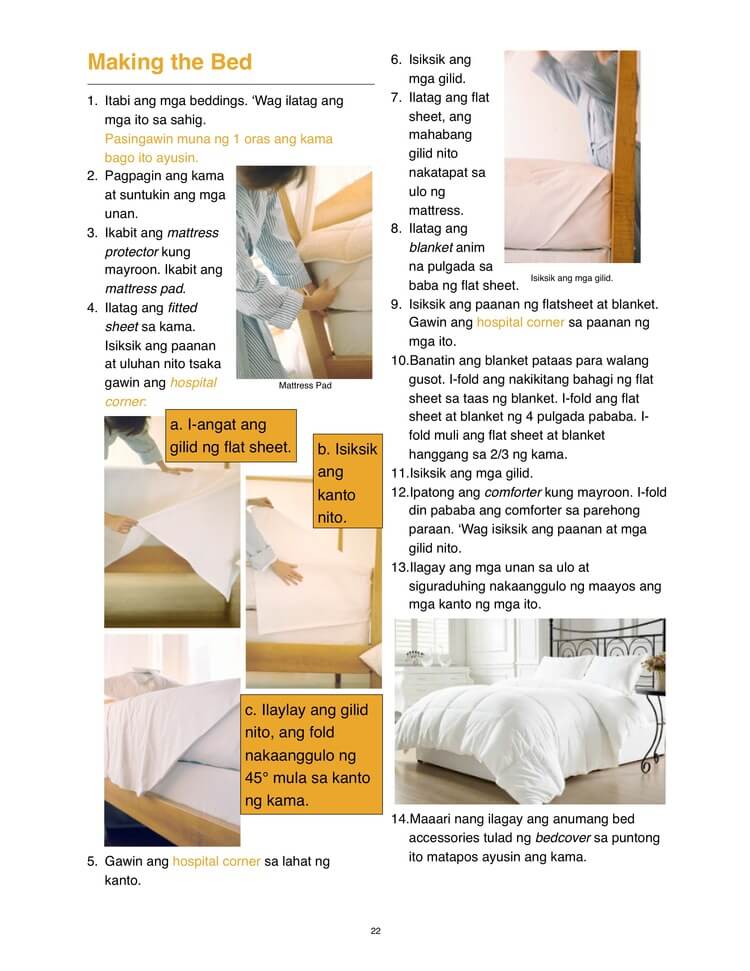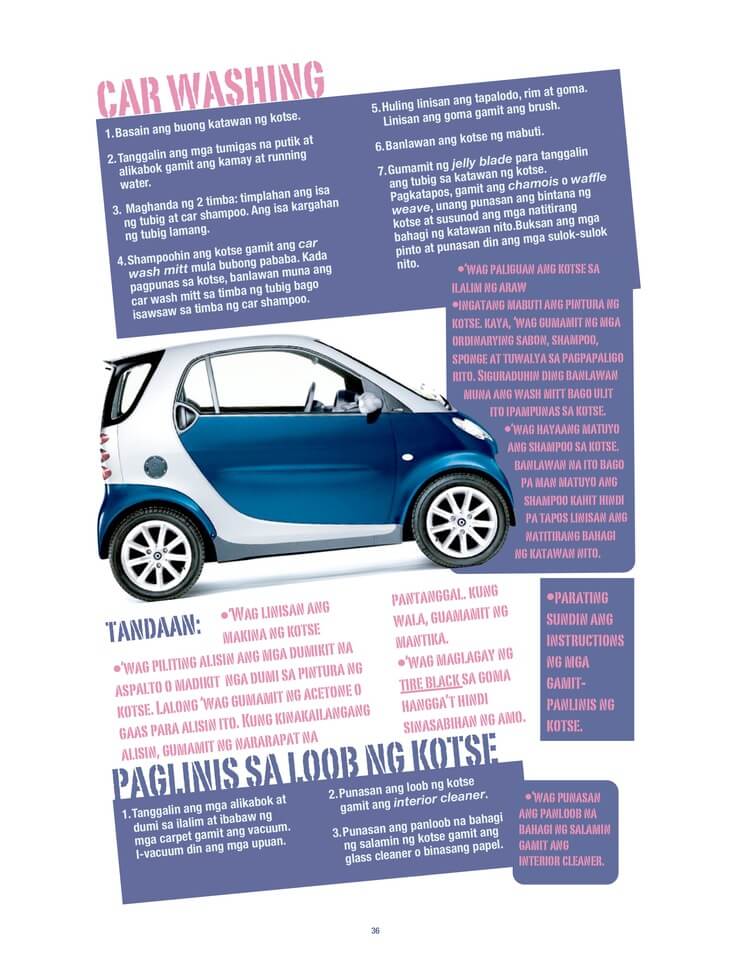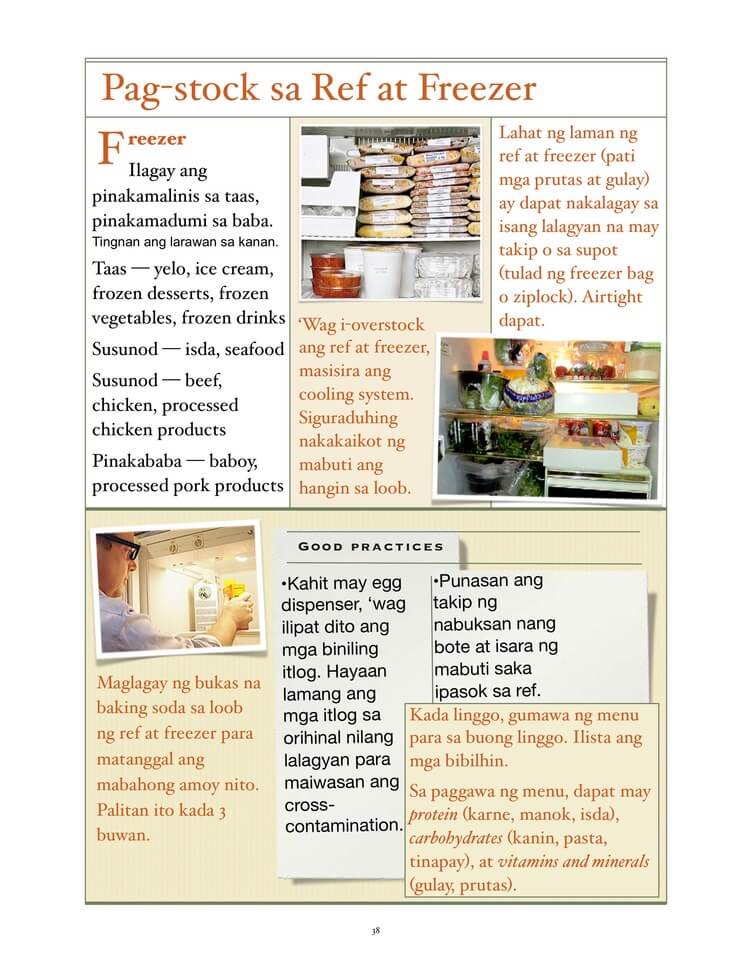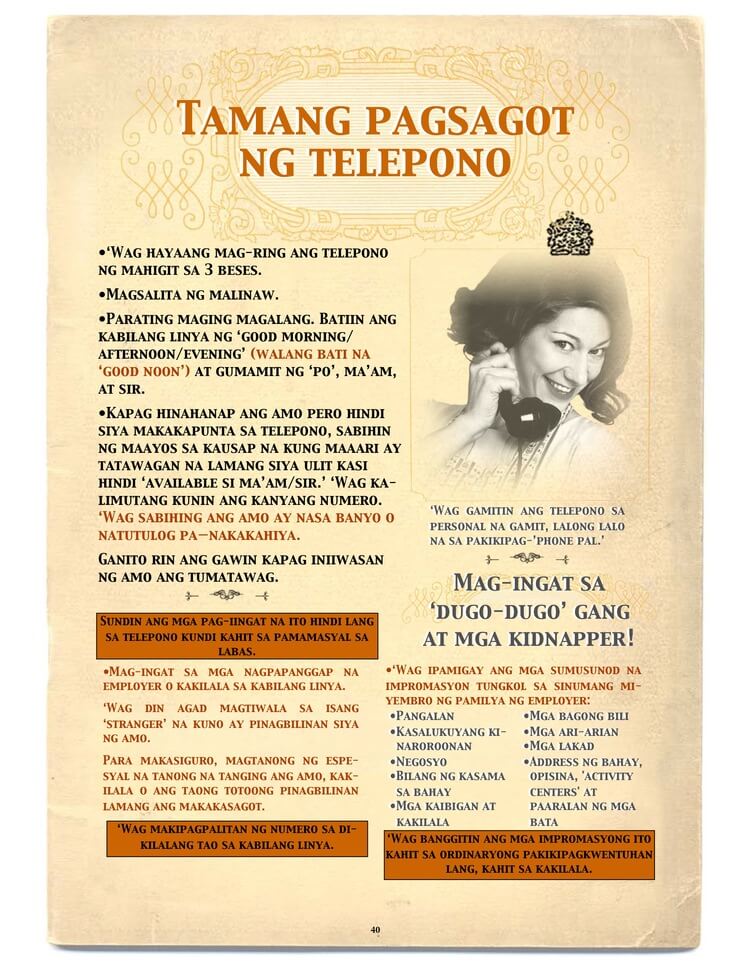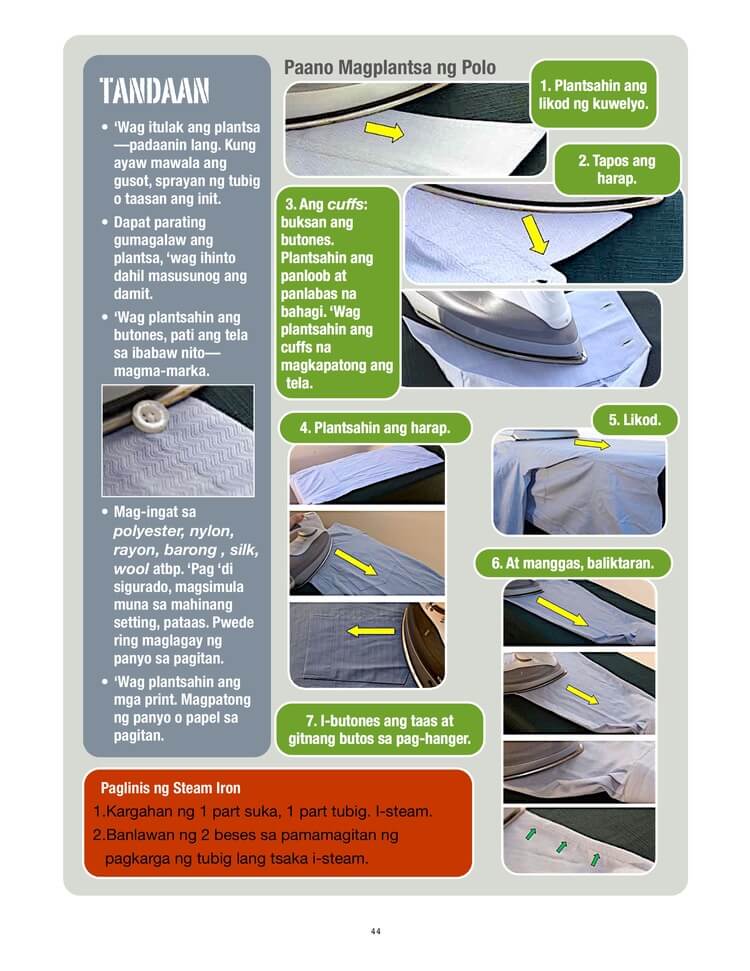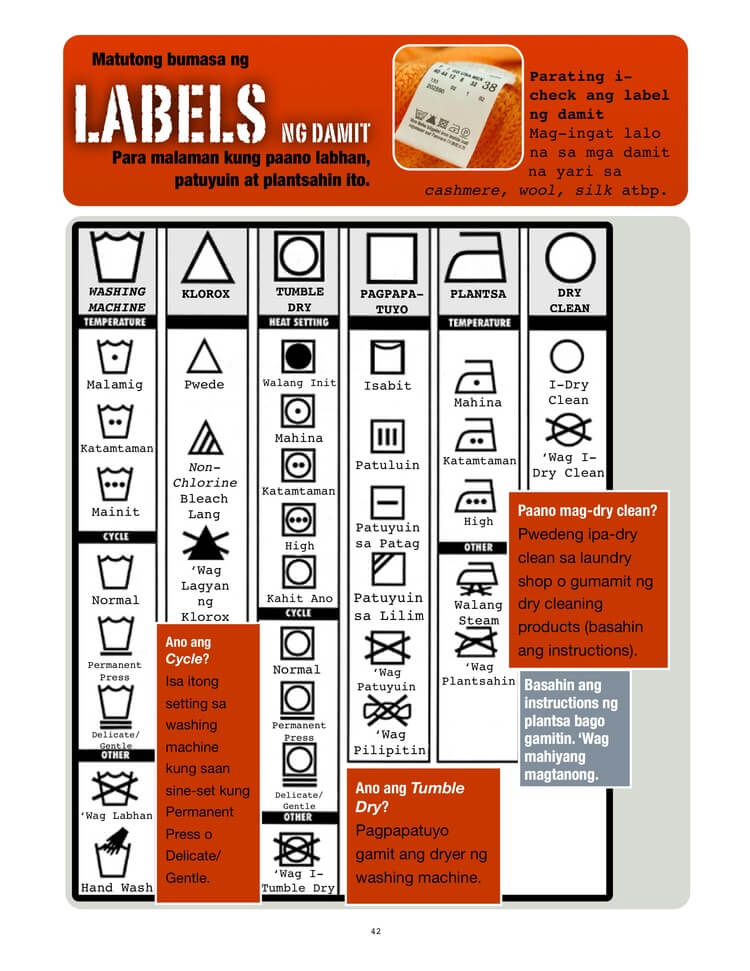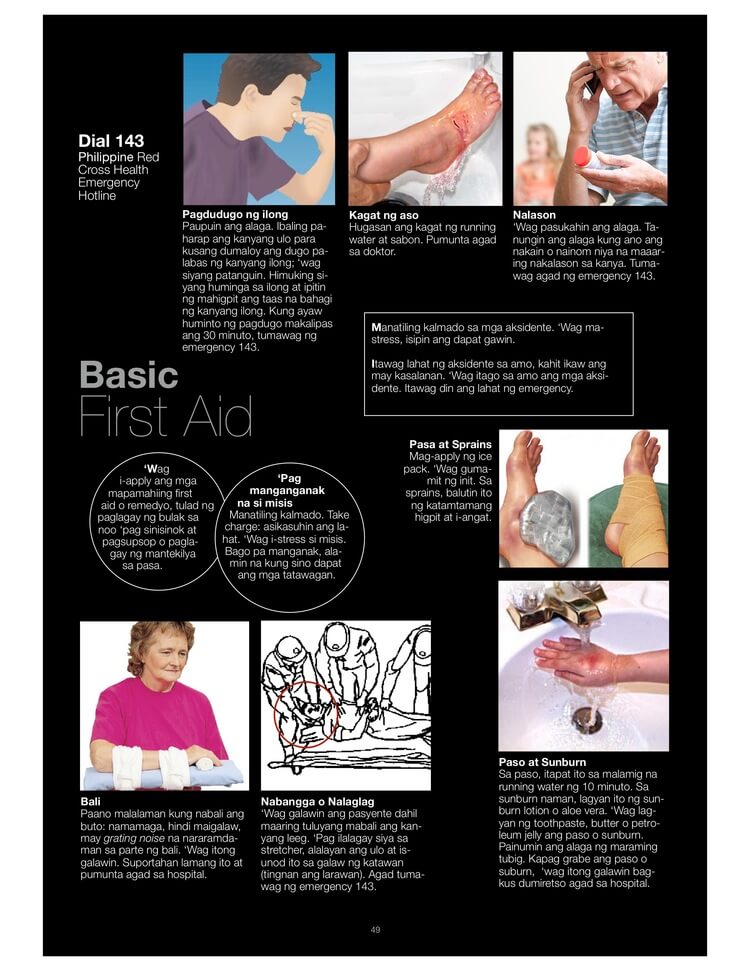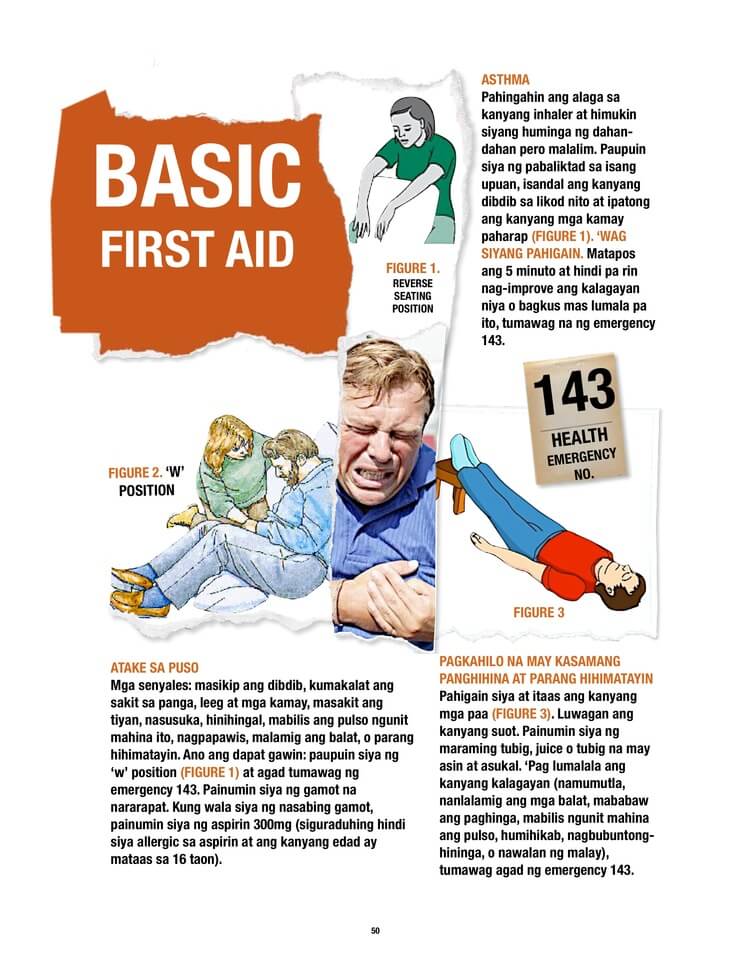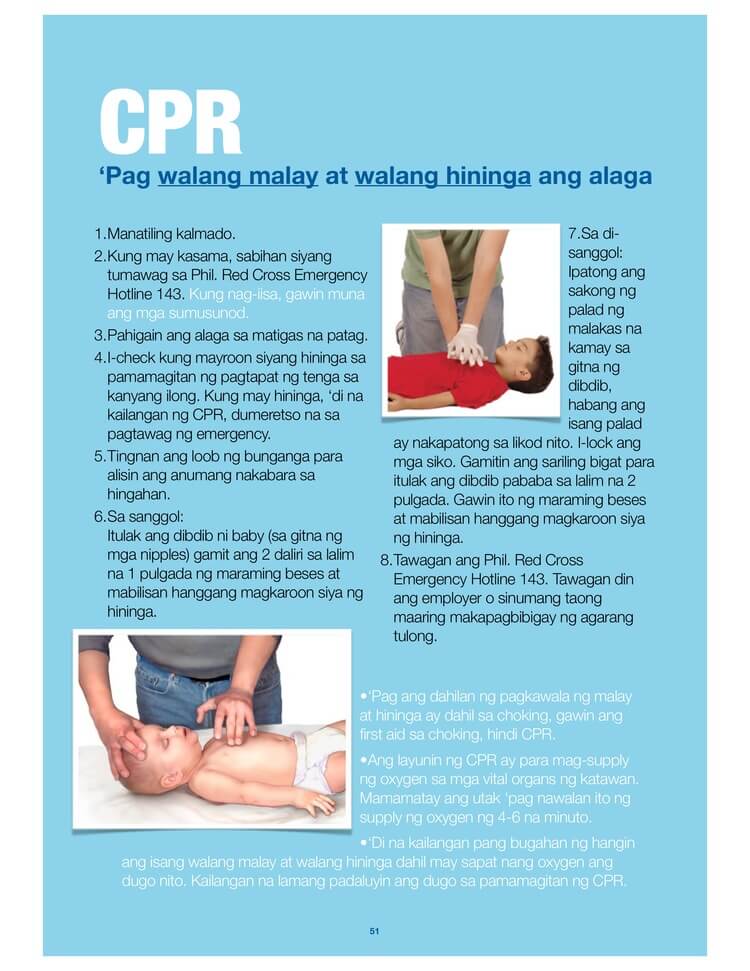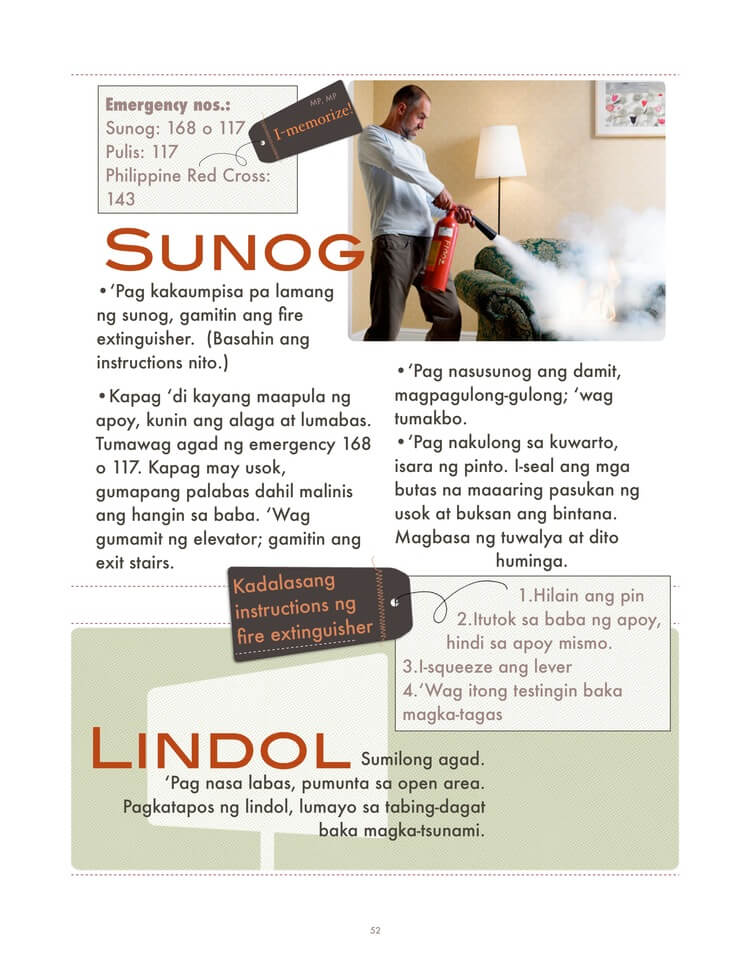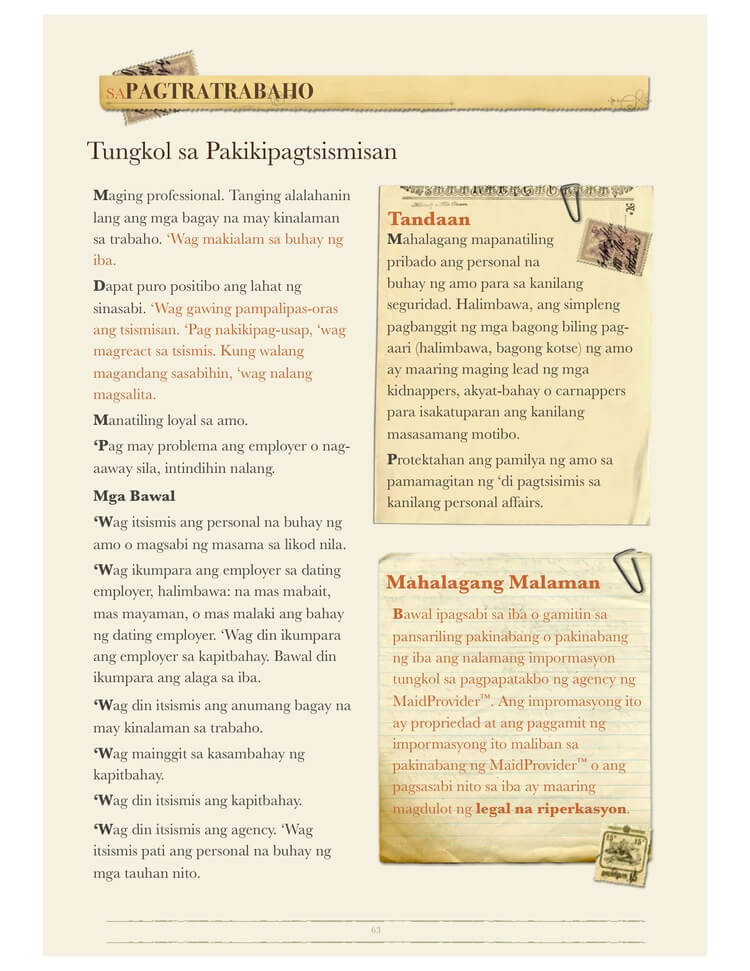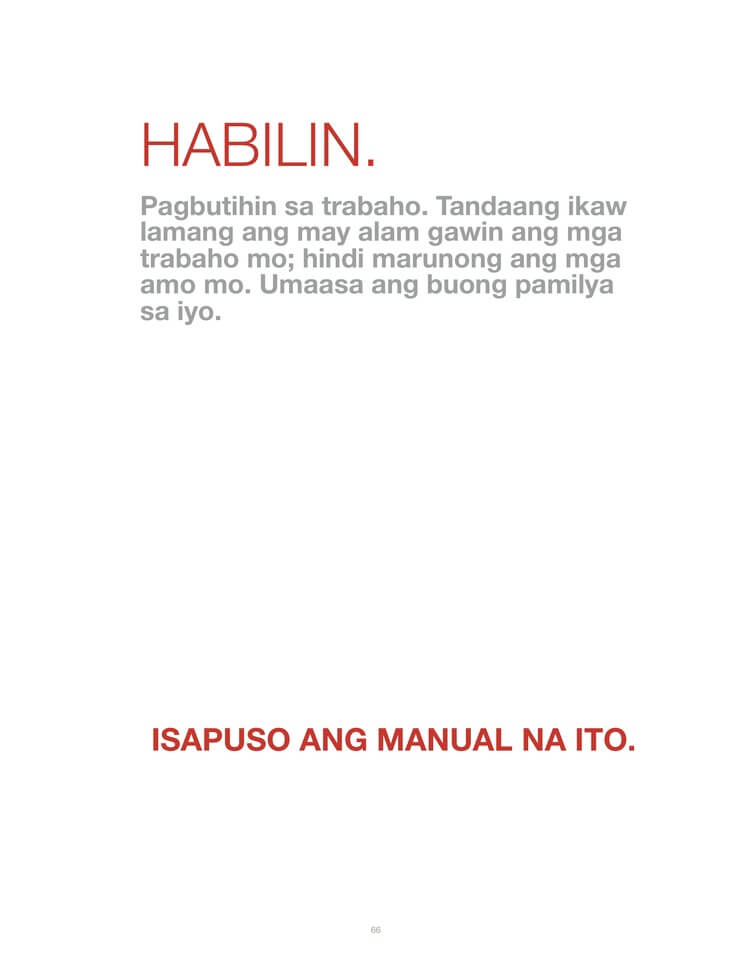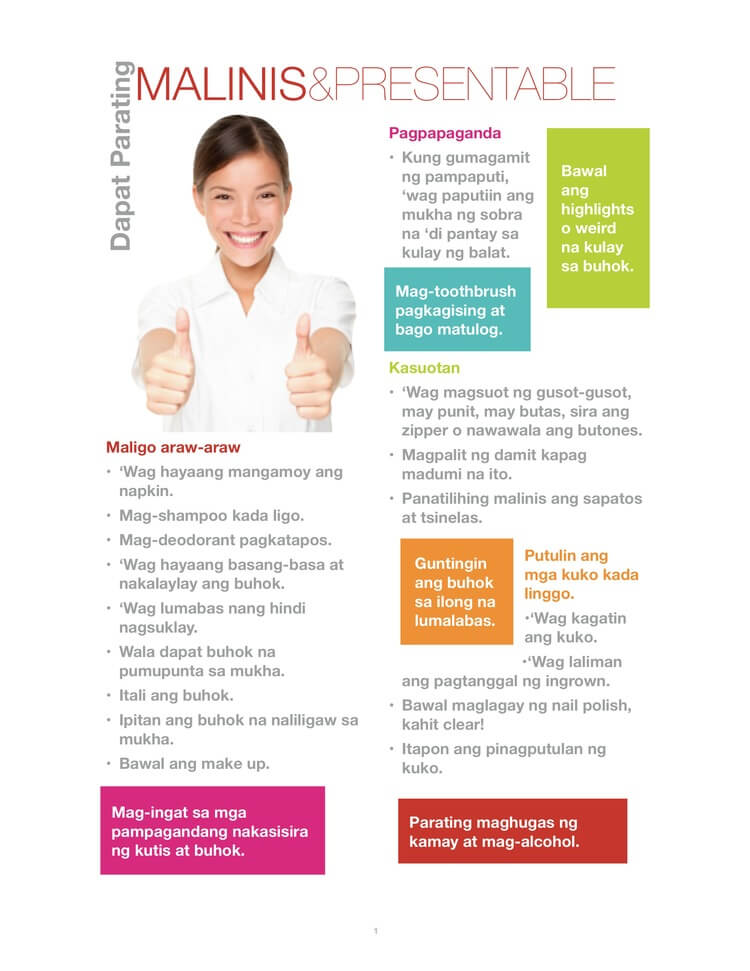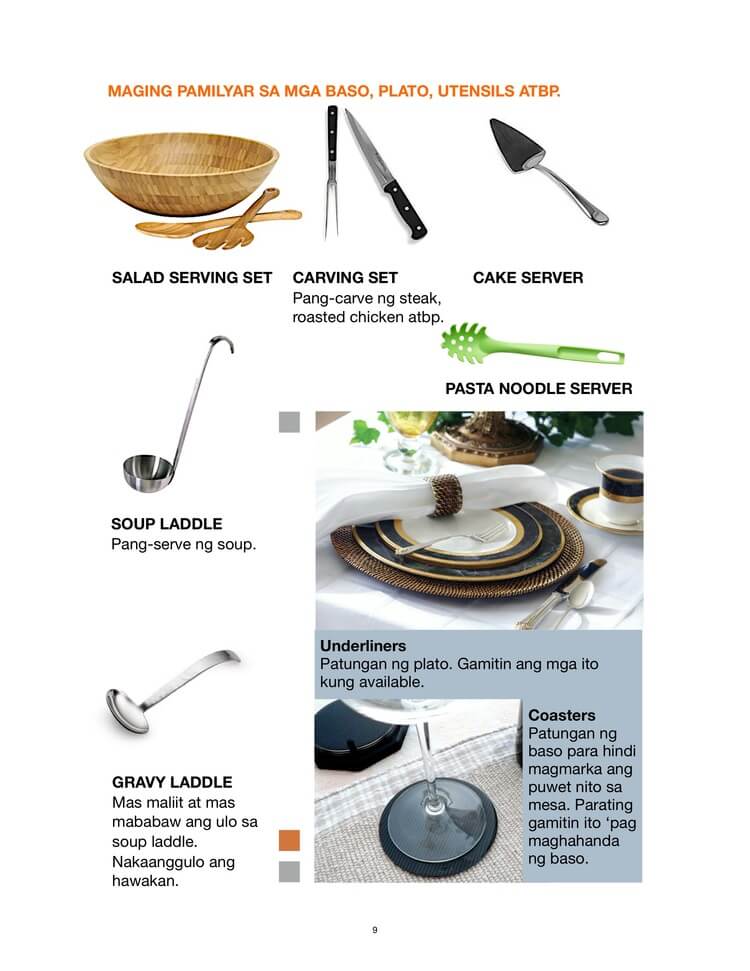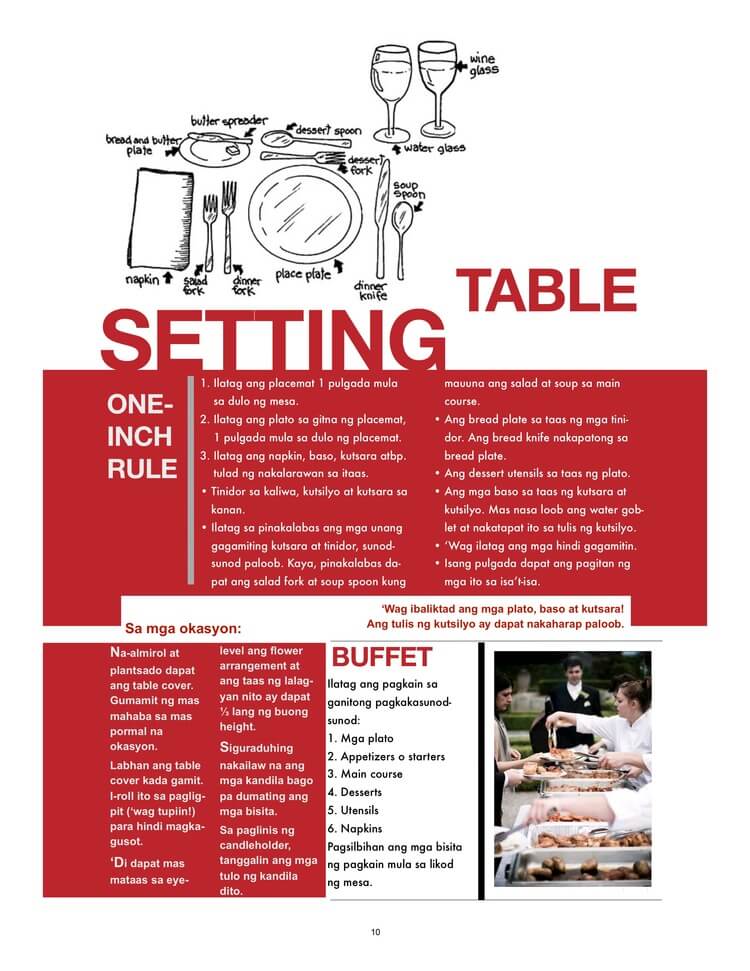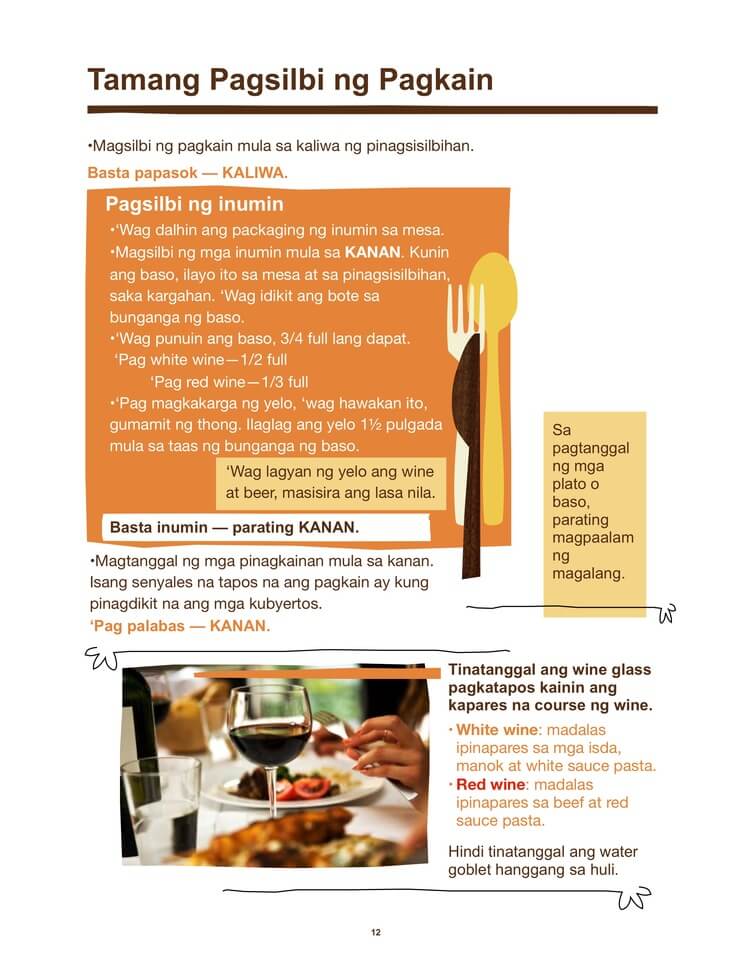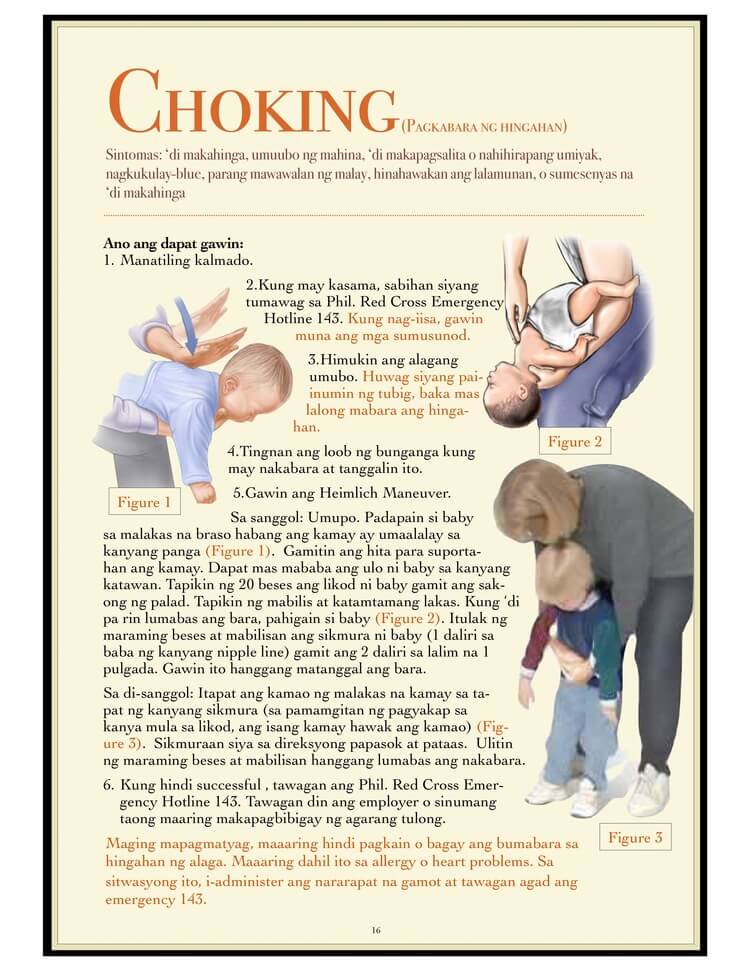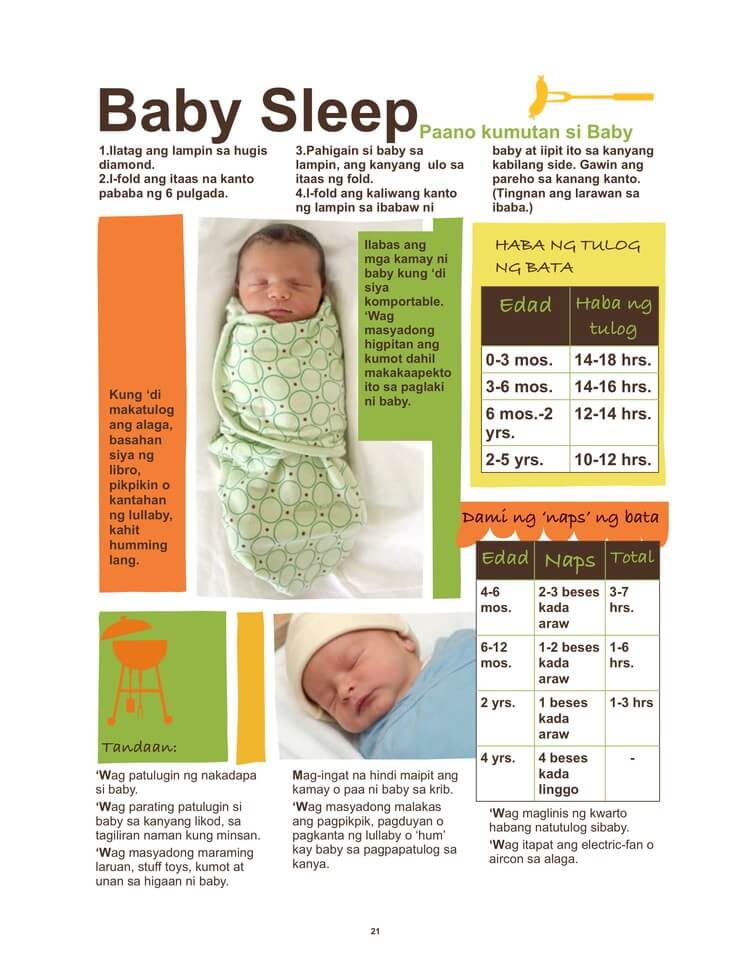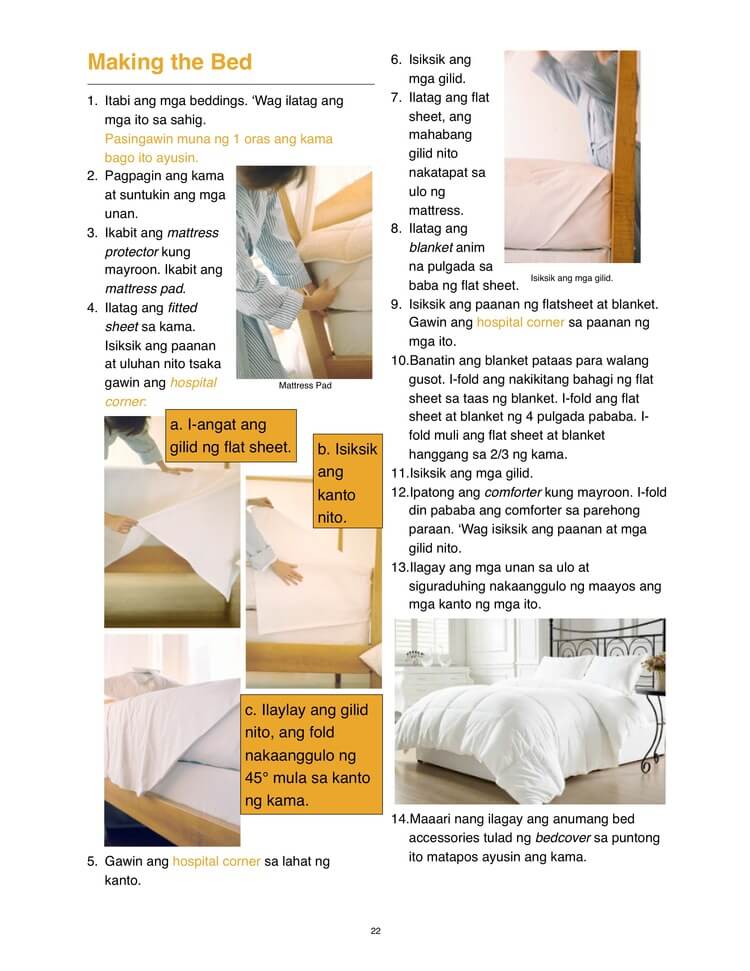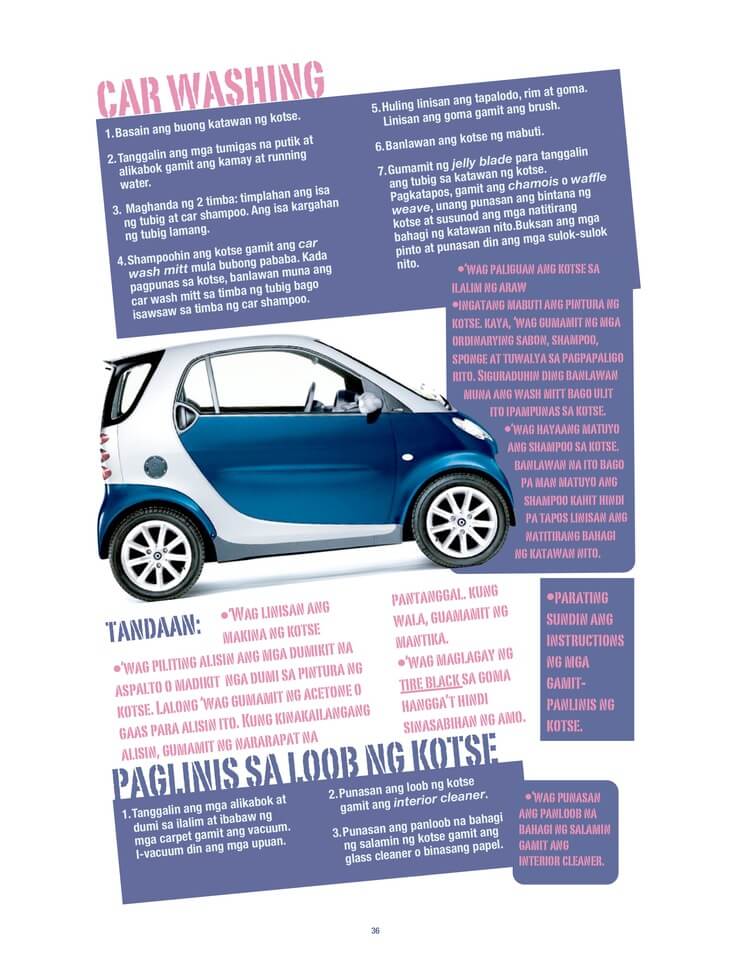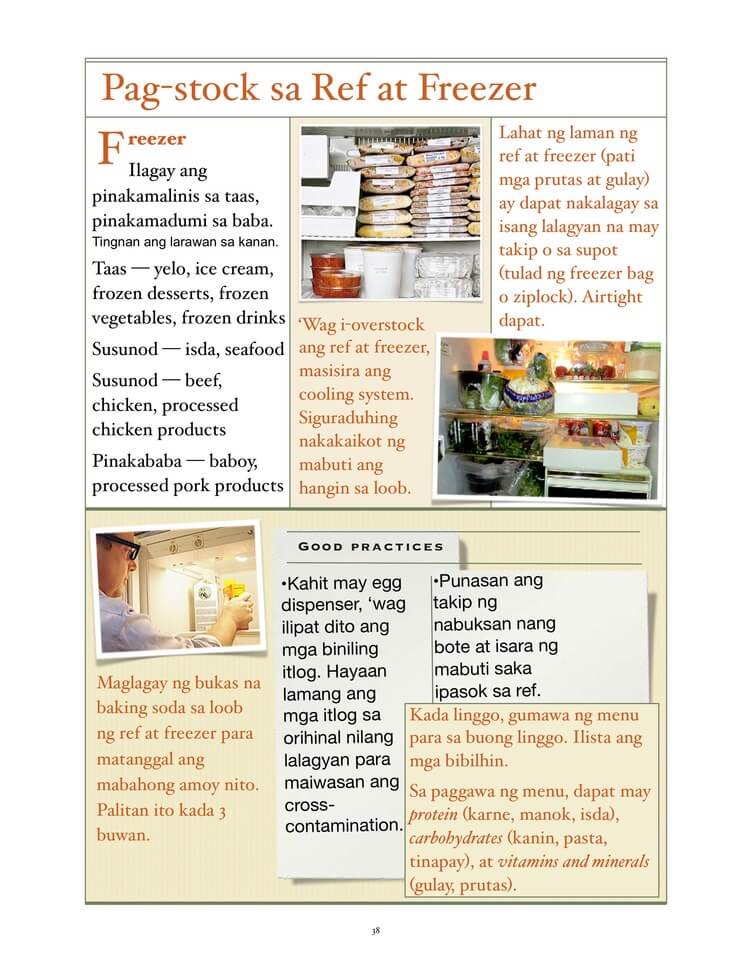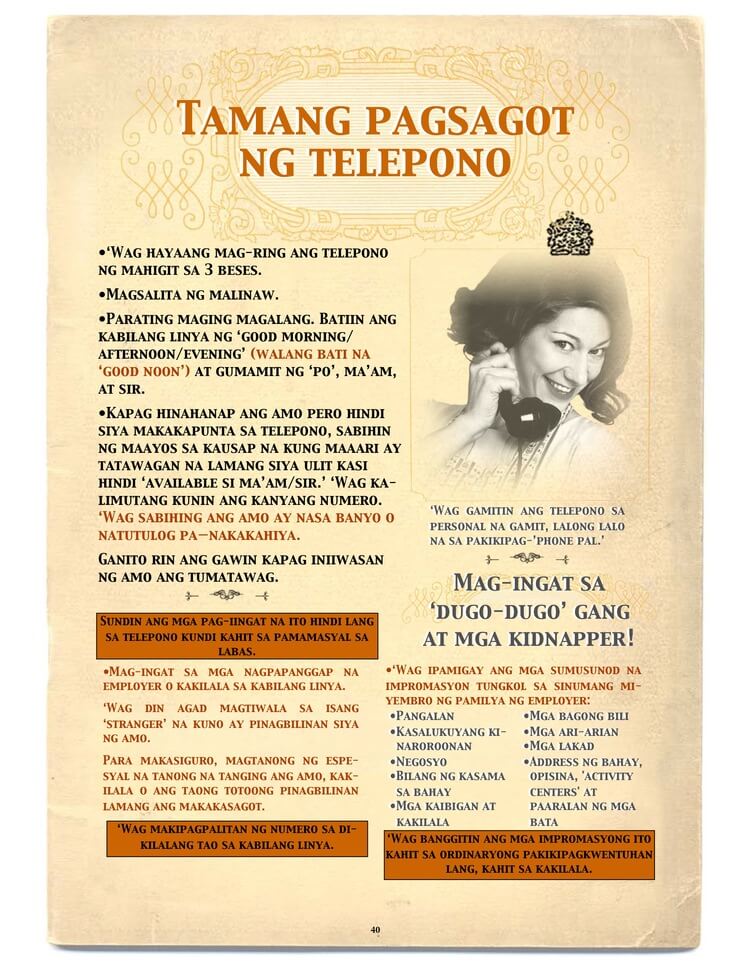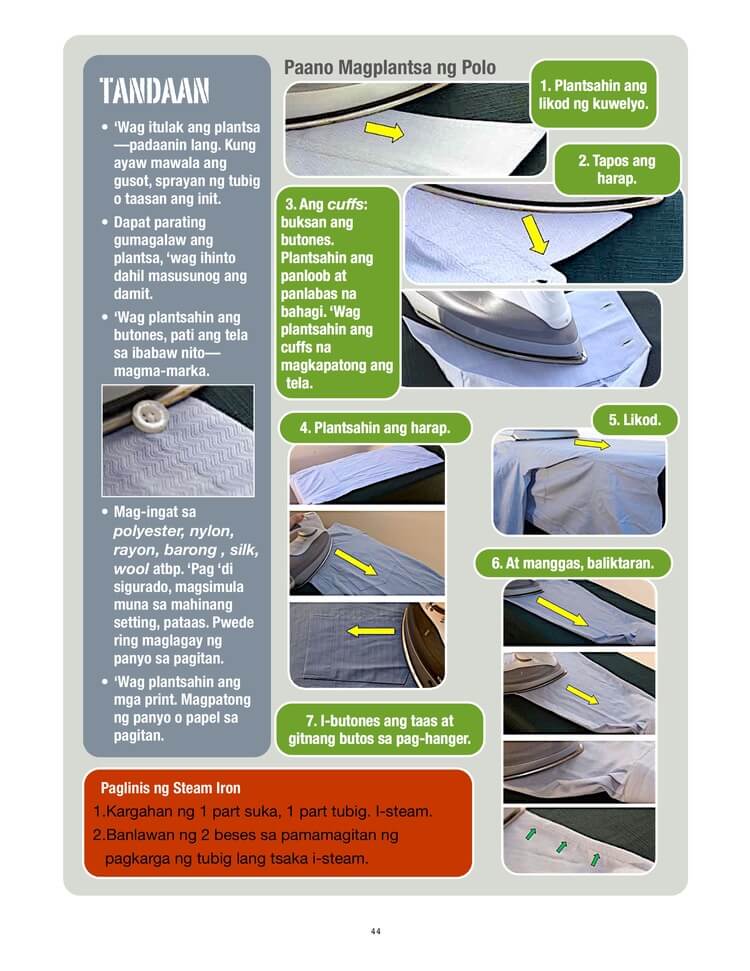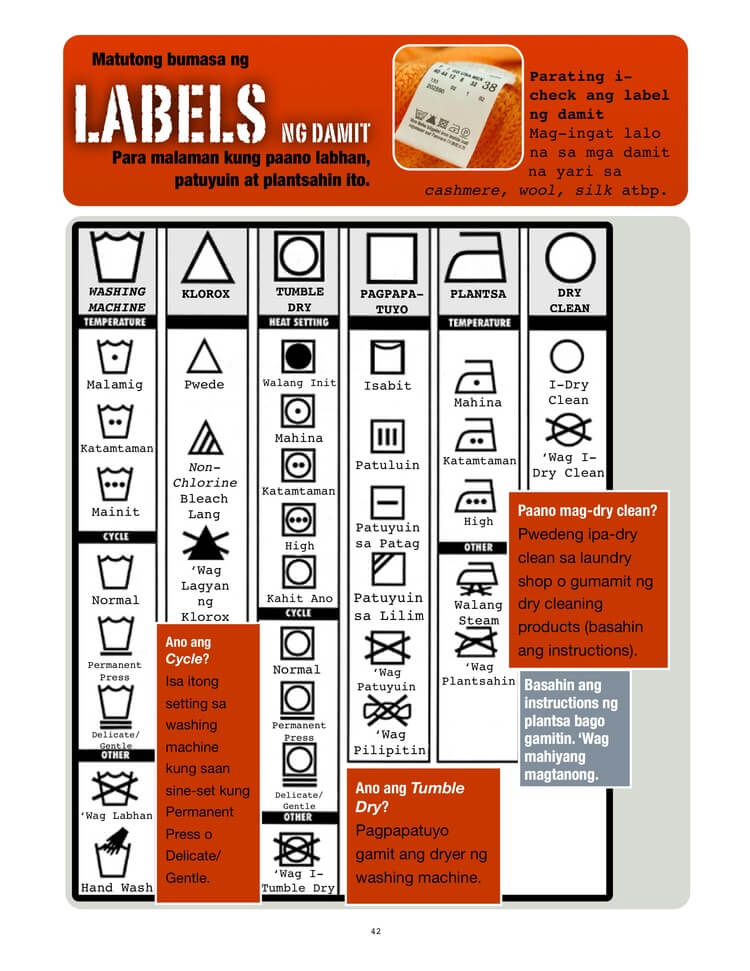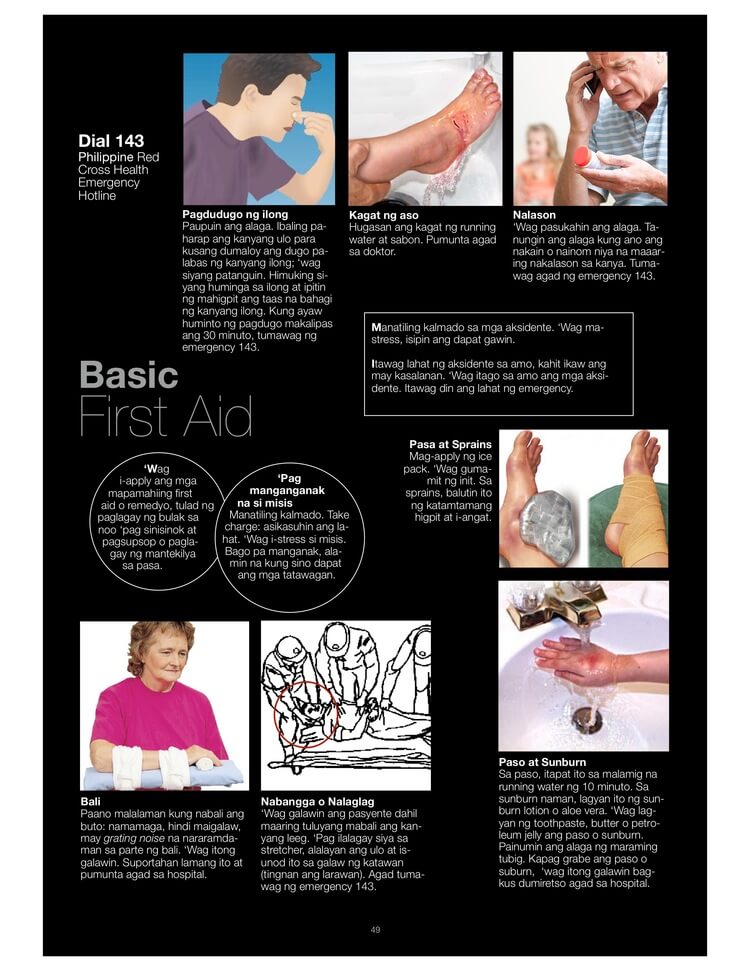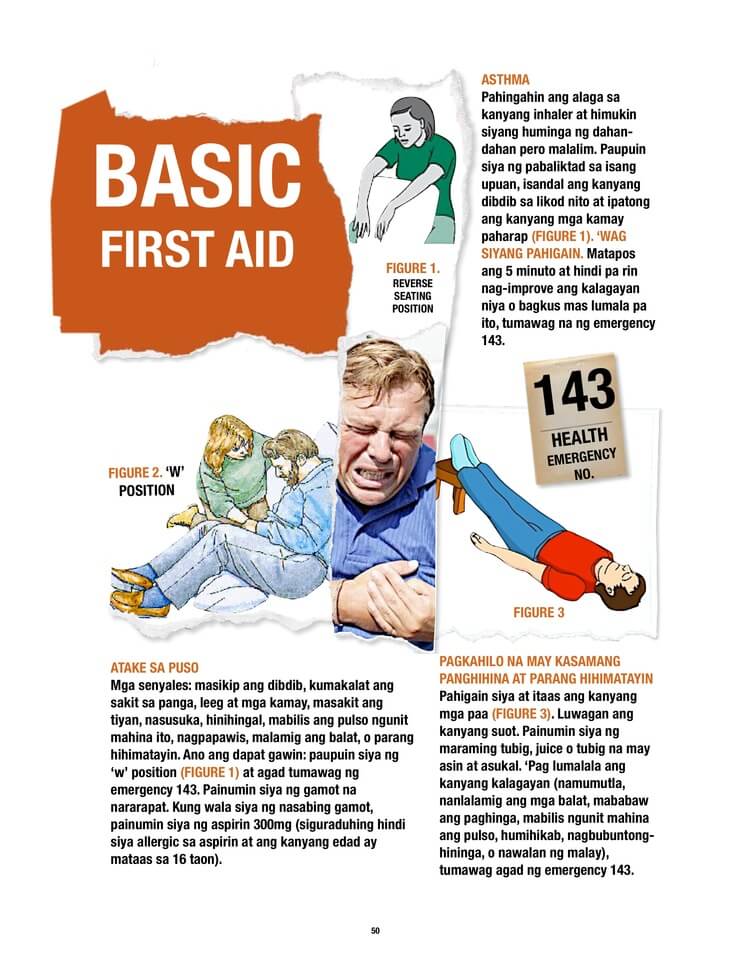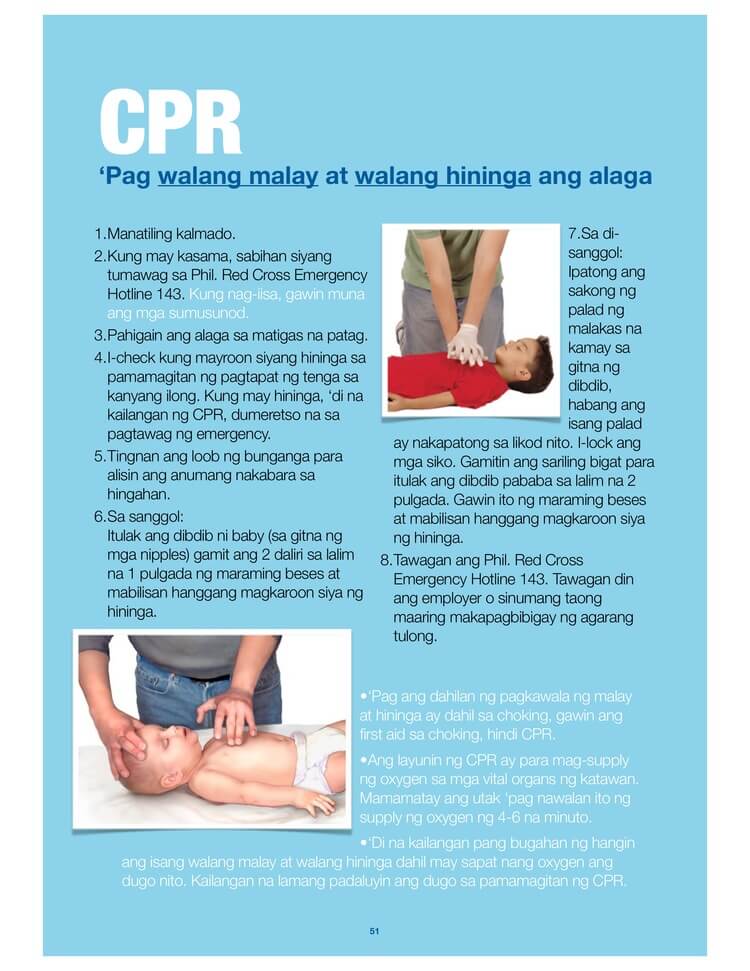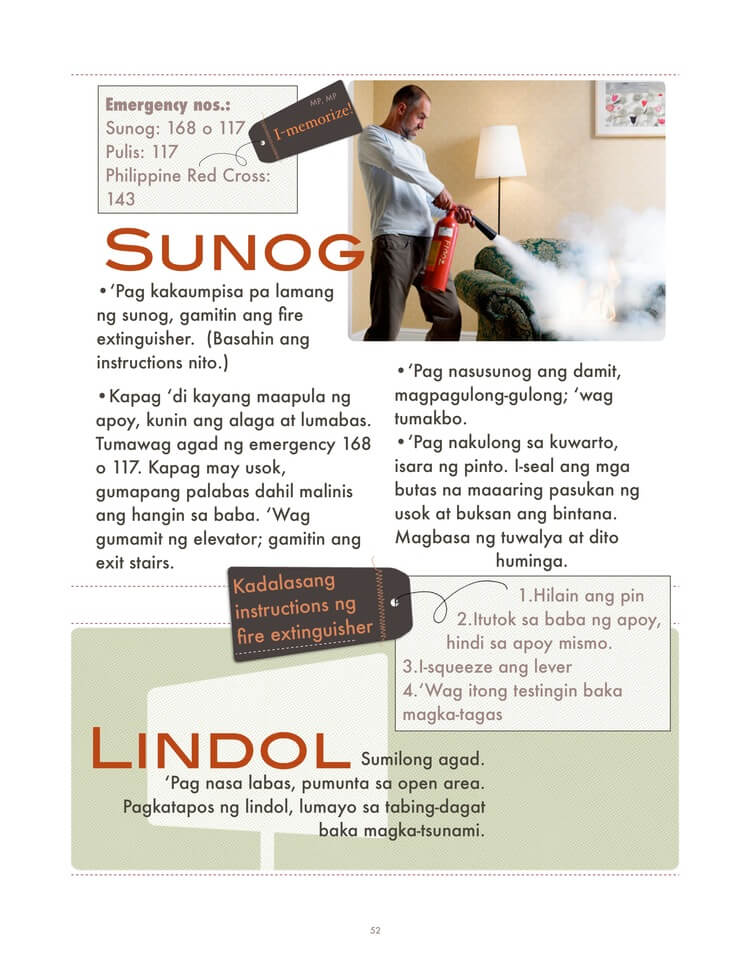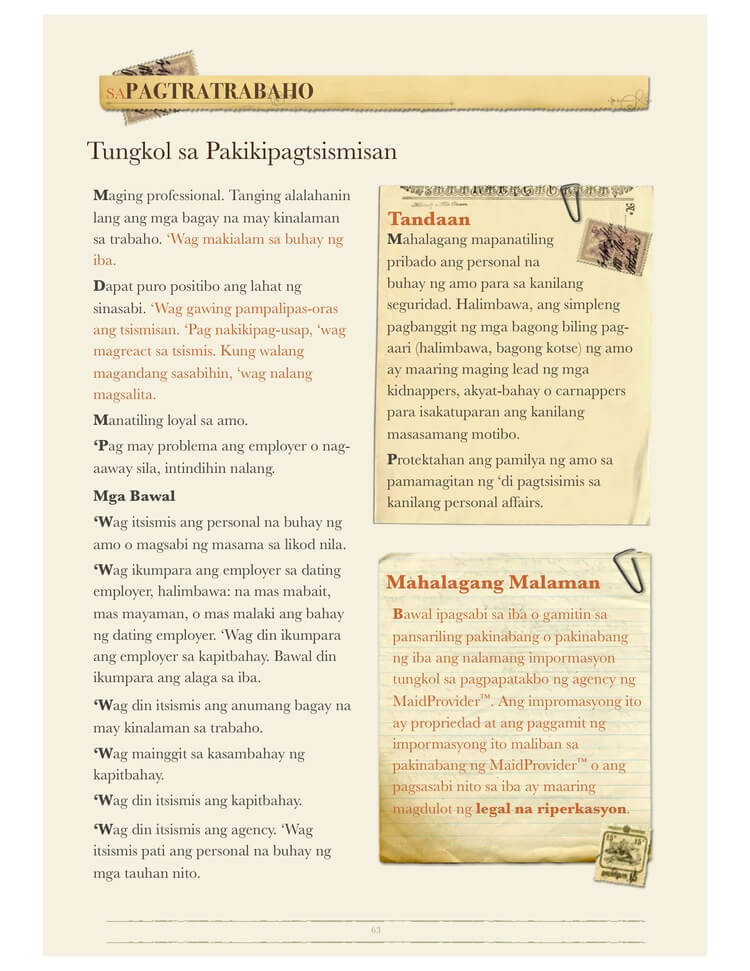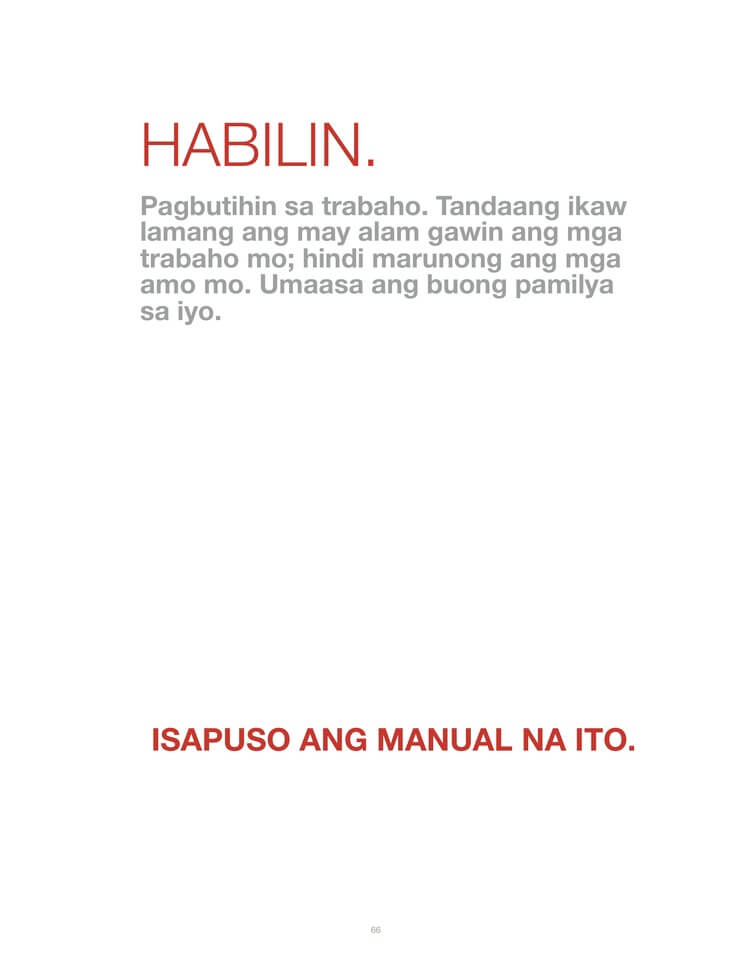 One of a kind
We teach all the critical stuff, plus more. We prepare our maids for all the things you require of them. Our training program cover subjects that you don't normally expect from a maid manual, yet subjects that are indispensable for a well-performing, holistic maid. So comprehensive our program is, it dwarfs the TESDA Domestic Helper curriculum. For instance, first-aid and emergency instructions are a must.
"It is designed with a purely practical approach using simple Filipino language."
Available for MaidProvider.ph Clients only. Password is required to download and open the file.
Simple Filipino language
We made the training instruction lean and engaging. We strategically avoided designing the training instruction in English, and veered away from jargon and abstract concepts. As most of our maids have not even finished high school, we can't expect too much from their comprehension. The key? Simple Filipino language. We make sure our maids understand
We get our maids' hands dirty
Confucius said, "I hear and I forget. I see and I remember. I do and I understand." We have designed the training instruction in a purely practical approach so that our maids would understand. We therefore keep the lecture and readings to a minimum, but the exercises to the max. We do not bore our maids with inefficient lectures.
As an overview, our training program covers:
Warning: It's a lot.
Personal hygiene and presentation

includes proper hand-washing

Good manners and right conduct, includes:

good habits
work prudence
the right state of mind
discipline
the right attitude
proper decorum and etiquette
on gossiping, don't
about using one's cellphone
general reminders

Core competencies

Maid core competencies

familiarisation of kitchen and other household utensils and tools
table setting
how to serve food and drinks
bed making
general cleaning skills and techniques, and scheduling of tasks

cleaning the toilet and schedule of tasks
washing dishes
cleaning the appliances
cleaning the kitchen and schedule of tasks
cleaning the bedroom and schedule of tasks
cleaning the dining room and schedule of tasks
cleaning the living room and schedule of tasks

kitchen management
laundry, ironing and folding clothes

Yaya core competencies

different ways of carrying an infant
breast and formula milk management and administration
changing of nappies
bathing, includes sponge bathing
putting clothes on an infant
putting the baby to sleep
general caring guide

the gentle approach
how to keep the ward vibrant and healthy
how to handle ill wards
how to feed
general guide on ward sleep and rest
how to protect ward from things that can harm her (him)
guide on specific tasks on ward

guide when going out

guide on required tasks
guide on safety precautions
specific guide when in a restaurant
specific guide when in a swimming area
being vigilant against kidnappers
guide on visiting a playmate's home

First aid and emergencies

choking first aid, including for infants, toddlers and adults
general basic first aids

nosebleeding
dog bite
food poisoning
haemorrhage and sprains
bone fractures
shocks
falls and crashes
sunburns and skin burns
wounds

handling pregnancy and infant delivery
the right attitude and state of mind in emergencies and conducting first aid
the importance of calmness and decisiveness
CPR, includes for infants and toddlers
guide in earthquakes and fires
emergency numbers

Other specialty skills

washing and cleaning a car
answering the telephone
entertaining visitors
packing clothes in a luggage

General dos and don'ts
And more